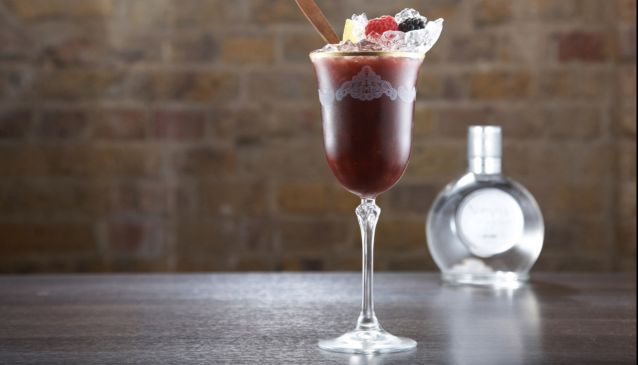 Please Don't Tell
Food & Drink
...entry ritual involves a secret code and stepping through a fridge into a Lynchian wonderland...
Riding on the relatively recent worldwide zeitgeist of a love for all things old-fashioned and retro, it was inevitable that the usual gossip-and-cocktails world of London bar culture would find itself embroiled in the craze for secret underground bars.
Clandestine, speakeasies, secret, underground, hidden – it's important to note that peoples' (by people I mean journalists) definitions of these bars varies wildly – the most secret are affairs that 99% of even well-informed Londoners will never even hear of. For some, it could just constitute something "underground" (as in literally, in a basement). Some take themselves far too seriously, and some are tongue-in-cheek and understand that it can all be a bit of fun.
This list is a mix of them – the crucial thing is that they are all very, very good at what they do.
It is impossible to compile a list of secret bars without acknowledging the progenitor and the predecessor to the entire modern genre. Yes, anyone who knows their London bars will know about it and yes, there is one in Manhattan too. But Milk & Honey was making excellent cocktails for a discerning and civilised crowd years before speakeasies became destinations for every art student and out-of-towner who just wanted a drunken story to tell their friends the next morning.
Located behind an unmarked black door on Poland Street in Soho, a reservation and/or membership is required. The cocktails are some of the best in London with a heavy focus on classics, beautifully crafted. A membership is required to stay beyond 11pm and frequent the upstairs member lounge – however, non-members can book for themselves and up to three guests as a means of sampling before forking out for the full membership. A classic.
A personal favourite, everything at this Shoreditch bar works to create a great night. The décor is decadent but accessible, the bartenders are enthusiastic and more than happy to throw in recommendations based on your tastes even at peak times (and they're very, very good at what they do) and the crowd is gorgeous but friendly. Then there's the seeming myriad of sub-bars littered around – step through the gaping (and closed) door in the back left corner and you'll be taken to the secondary bar at the back. Convince the bartenders you're a cocktail person and you love your spirits, and you'll be handed a key with directions to the Jubjub Bar, a hidden bar accessed through an (actual) closet door and kitted out in a luscious Alice in Wonderland theme. The vibe of the main bar is arguably as fun, but drinking in the Jubjub is kudos enough in itself – you made it. You're one of us. Welcome to the club.
Hidden on the main drag of Chinatown, this French-flavoured speakeasy is glamorous and decadent, with a good-looking crowd and innovative mixologists blending ultra-premium spirits in unusual and eclectic combinations. The interior is esoteric and antiquey, though as the evening wears on – especially at weekends – it can become uncharacteristically busy.
The highly commercial location is part of the thrill of drinking here, as throngs of unknowing tourists and Londoners walk past none the wiser as you glam it up upstairs. Phone numbers are no longer taken, and honestly, there isn't any point turning up and hoping it's a quiet night inside, especially if you've decked yourself out in something suitably glitzy. Emailing in advance to secure something is the only sure fire way to secure a table.
Besides having perhaps the silliest name in all of barland, Mayor was initially known for having a rather novel entry ritual involving a secret code with a named barman and stepping through a fridge into a Lynchian wonderland of decapitated (that's mounted) animal heads.
Now entry is more commonly secured by entering the Spitalfields branch of The Breakfast Club and walking through the Smeg fridge mounted on a door. It's pretty well known at this point, and I think the bar guys at the Breakfast Club got tired of playing along. The vibe is great and fun, and drinks are very good as well so it's well worth your while, despite the silliness. The décor is pretty unique, and they have a killer happy hour. Well worth a try.
One of the most secretive of the current crop of "known" speakeasies, Lounge Bohemia is also perhaps one of the most discerning. Operating a reservations-only policy for groups of no more than 6 and enforcing a "no suits" policy (to keep out the banker types), the proprietors have distilled the very essence of a lounge into something very pure.
Cocktails, as expected, are delicious and reasonably priced, decorations are eclectic and resembles a cross between a Prague drawing room in the 70s and a cocktail bar, canapés are Czech and cocktail menus are a couple of chapters into the books they've left lying around. It's table service only, so there is not standing room, adding to the lilting, relaxed atmosphere. A note – the bar is pretty well hidden. You don't need a set of passwords or to speak into a telephone receiver in the middle of a deserted petrol station to get access – you just need a reservation – but persevere to find the bar as it's pretty well hidden from the street.