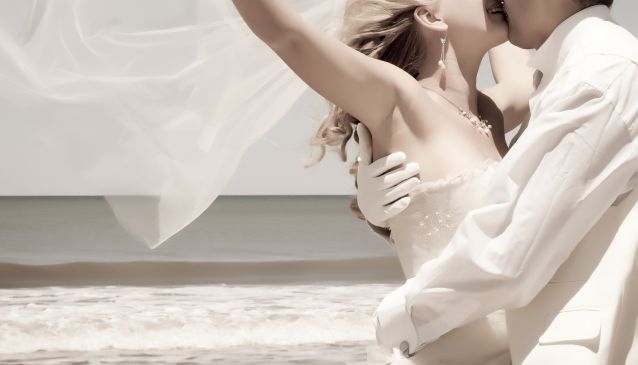 Where to Wed This Summer
Editorial
A regal greenhouse dominating the land, Syon Park's Great Conservatory is the venue's crowning glory
Tis the season to be married, and with the summer sun nearly making an appearance, we thought we'd put our heads together and find some simply stunning venues for a romantic summer wedding.
Whether you dream of getting married outside, under a cloudless sky (we can't promise that!), or in a classic stately home, surrounded by lush, bountiful gardens, London has it all.
Here, we've gone for our top three choices; The Silver Sturgeon, a sleek and stylish yacht; The Garden Museum, a medieval church with striking, gushing gardens; and Syon Park, a traditional stately home fit for a princess.
Syon Park
A classic venue steeped in sophisticated décor, Syon Park boasts two magnificent options for a summer wedding within its grandiose walls. First, the Great Hall impresses with its high ceilings and smooth, puzzled architecture. A chequered monochrome floor gives it a stylish edge whilst its ominous sculptures keep it traditional.
Second is the State Dining Room, a resplendent mix of gold and white furnishings. The imperial room lends itself as a splendid location for marriage, the lofty ceilings promising light and space, the on-looking marble statues oozing effortless charm.
Like a regal greenhouse dominating the land, Syon Park's Great Conservatory is the venue's crowning glory. Surrounded by 200 acres of neatly pruned shrubbery, pristine laws and mysterious woodland, the Great Conservatory is a spectacular reception venue. Gleaming in the summer sun, its roof-top dome provides a bright and uncluttered feel, the architecture striking in its symmetry.
Complete with a purpose-built on-site marquee, there are a number of options ready to cater to any type of wedding.
Tucked away in a secret garden, shrouded from the hustle and bustle of central London, the Garden Museum is a magical escape and ideal venue for a romantic summer wedding.
An alternative reception venue, the renovated eleventh century St Mary's church (seats 120) retains a medieval church tower and rustic furnishings, while the high Victorian roof and wooden rafters keep the room light and airy. Casting colourful light across the vast venue are the large stained glass windows. Coupled with crisp, cream walls and elegant sweeping arches, the room retains a sophisticated feel. As darkness falls and the dance floor starts to fill, the overhead lighting gently reflects the change in atmosphere with an array of colourful choices.
Adding to this decadent affair are the stunning on-site gardens, equipped with an additional marquee. Overlooking the Houses of Parliament, the garden's main attraction is the seventeenth century knot garden found at its heart. Get lost among the foliage for some playful, romantic wedding photos you'll treasure forever.
*Eco Wedding packages are also available. Please see the site for details.
Garden Museum photo by Tom Gold Photography
Part of the Wood's Silver Fleet, the impressive Silver Sturgeon exudes style. Specially built to travel on the Thames, the yacht is a floating slice of class offering an eccentric way to celebrate a union. Having charmed the likes of Elizabeth Taylor and Richard Burton, Leonardo DiCaprio, Mick Jagger and Eric Clapton in past years, you can set sail in the comfort and knowledge that your big day is in highly capable hands.
Stepping on board, you'll be welcomed with a chilled flute of fizzling Champagne. With two main dining areas, guests can enjoy an intimate setting at the rear of the boat, or a brighter, larger option towards the bow. With bespoke décor and attentive, creative designers, the look and feel of the boat can reflect any taste with true expertise. Making the most of the summer sun's rays, why not take to the top deck and bar for some light bites and panoramic views of the capital?
Sitting down to dinner, marvel at the culinary expertise of world-famous chef Jamie Oliver as his team provides delectable canapés and a sumptuous wedding breakfast with their 'Jamie's Fabulous Feasts' range.
An added bonus for the happy couple, a wedding package includes a luxury King Room at London's Prestigious Savoy Hotel.