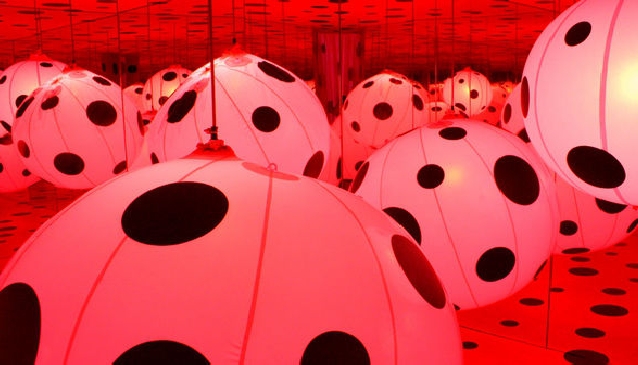 London's Springtime Art
Arts & Culture
It is a place where things happen, where things develop and where entire movements are created...
London's status as a cultural epicentre for the arts is well-known. The National Gallery, The Tates (Modern and Britain) and The National Portrait Gallery are national institutions. We lead the pack in terms of edgy small galleries and niche galleries like the White Cube, Whitechapel and Wellcome Collection. Christie's, Sotheby's, Bonhams and Phillips de Pury all originated in London. It is a place where things happen, where things develop and where entire movements are created and sweep through the fabric of society and the DIY aesthetic of London's artists can be seen along the breadth of the art world, from the visual arts to music.
Real life is more relaxed for Londoners. Hectic schedules, long commutes and a riot of distractions mean that for most of us, gallery-going is a leisurely pastime undertaken during lazy weekend afternoons, bookmarked by a fittingly languorous drink or meal. And after the big freeze of winter, we're all out of excuses not to go outside to fulfil our duty and get our weekly/monthly/yearly dose of culture.
In terms of big exhibitions, the rundown goes something like this: the National Gallery is running an exhibition entitled Titian's First Masterpiece. On loan from the Hermitage in St Petersburg and focusing on his first major commission, The Flight Into Egypt, it draws upon his contemporaries and influences to display how they influenced his style and development. Over on Millbank, Tate Britain will run Picasso and Modern British Art, showcasing 150 works, including 60 by the artist himself. The exhibition will explore Picasso's influence on modern British art, and the representation of his public persona and controversies through his life and career.
Meanwhile, Lucian Freud Portraits will run over at the National Portrait Gallery until May 27th, and will comprise a considerable retrospective of his work and development as an artist and painter throughout his career. Given that the artist passed away only a few months ago in July last year, it will be interesting to see how the beginnings of his posthumous career are handled. At Tate Modern, the Japanese artist Yayoi Kusama is given a look over, with much of her playful, colourful, experimental and politically-charged work on display as the major spring exhibition there.
It is also worth looking into some of the smaller London galleries, as they invariably hide a trove of gems that would be the pride of any smaller town – the Courtauld Gallery at Somerset House explores the relationship between Piet Mondrian and the British abstractionist Ben Nicholson in Mondrian/Nicholson: In Parallel, while the Freud Museum looks at a set of Louise Bourgeois' psychoanalytical writings in the context of her drawings and sculptures.
Finally, the V&A will be championing postwar British Design – in the broadest possible sense – in British Design 1948-2012: Innovation in the Modern Age, and the Design Museum is hosting a greatest hits of shoe designer Christian Louboutin's creations. These will be certainly worth the excursion – both museums are instrumental in the evolving public perception of what is considered art and design, so prepare to have any preconceptions dissolved. Happy hunting!