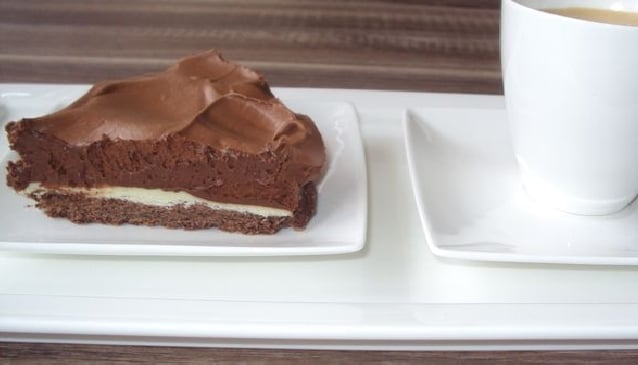 The Secret Gastronomy of London
Food & Drink
...visit the store for the aromatic experience alone: parmigiano, fresh baked goods, espresso...
You would be forgiven for expecting a rundown or indeed a tasting tour of the Capital's top restaurants upon first viewing the title, "Gastronomic London". Or at least I certainly did, when I tagged on to one of Context Travel's walking seminars of this very name. Little did I expect the three hour tour of weird, truly wonderful and often hidden culinary treasures. Ok, so it's very hard to know every nook and cranny of this vast and ever-changing city but it's not often a Londoner can express genuine surprise that there is indeed THAT shop, on THAT street in which one has spent so much time over the years.
I met our docent, Sarah, in front of the regal Fortnum & Mason, where the windows had been typically decked out in beautifully arranged F&M products and props, each window with its own narrative. From the vintage study, to the traditional kitchen, complete with giant wooden spoon and mouthwatering giant (although suspect, given the size, fake) cupcakes. Those who have only been to F&M for semi-functional gift-buying in the past will not be surprised at the stunningly packaged gift tins, jars, boxes and of course, hampers, which are of course in their opulent abundance around the store…but when directed to the 'bug-candy', I finally twigged that the coming hours to come would be more about looking past the obvious, around the expected and into a (beautifully dressed) window of truly one-off shopping experiences around our Capital city.
Having checked out the fresh produce downstairs, some of which comes directly from Prince Charles' own Estate, a mouth-watering hour or so later we were prized away from the scrumptious paradise of F&M with a head full of knowledge about its origins, history and royal connections and a seriously growing appetite. A quick stop at a chocolate shop and the Japan Centre en route to Soho just to ensure everyone's eyes were bulging and lips were being licked despite dodging the traffic across Piccadilly Circus.
Soho, a known somewhat shady part of town historically, was actually home to the first foreign restaurant in London. And so the precedent was set and in no way has it been compromised with what's now, the highest concentration of eateries in the Capital – all types of cuisine, from cheap and cheerful to the very, very high end. But again, this is not about restaurants, as we were quickly reminded when popping into Lina Stores on Brewer Street, the classic Italian deli with not only an impressive selection of handmade ravioli and tortellini but everything the budding or indeed the proficient Italian chef would ever need in their cupboard to create a magnificent menu Italiano. Even if the take-away menu is a closer friend to you than cooking utensils will ever be, a trip to the store is worth it for the aromatic experience alone – strong parmigiano, fresh baked goods and a hint of expresso coming from the back.
A change of pace on Old Compton Street. Known primarily for its gay bars and clubs and its 24 hour party policy, this was perhaps the most surprising source of culinary wonder. After vowing to only ever shop for pasta at Lina's only fifteen minutes before, my fickle head was turned well and truly by a tiny, tucked away, far more chaotic and densely packed deli squeezed in comfortably between precisely what you would expect to find on Old Compton St – a café and a bar - I. Camisa & Son has an incredible variety of meats, cheeses, pastas, beans, fresh ravioli and…frankly too much to list, given that there isn't a bit of the shop space wasted, from floor to ceiling. And again, the heady aroma of fresh Italian ingredients make it very hard to leave empty handed. Indeed, to leave at all.
To China Town, via the Algerian coffee shop and Gerry's Wine & Spirits, which do exactly what they say on the tin but to the expertly extreme. We were told that the original China Town began in Limehouse in East London, but was relocated to its Gerrard Street location after it – along with much of the East – was bombed in WW2. It's a lovely, well-kept part of town with more Chinese restaurants than you could possibly keep track of, let alone compare. There are also Chinese supermarkets in this district to once again allow the freshly fed traveler to follow their inspiration in the comfort of their own kitchen back home.
We finished in the more obvious gastronomic centre of Covent Garden, once the site of London's grocery market and now the home of increasingly high-end restaurants and cafes.These days the most significant fruit & veg reference in this locale is the world's largest Apple Store on the piazza. Our end point was a 'vintage' sweet shop, where penny sweets no longer cost a penny but still grab the attention of the adults that remember them as so. A sugar hit and trip down memory lane was just what was needed following a revelatory and eye opening exploration London's food and drink offering.
Many come to London to shop, or to learn about its history.But in discovering some of these often lesser-known gems and delving into London's history via its pantry, you can gain a slightly different perspective and one that appeals to all the senses .And for Londoners, suddenly a trip to the West End for one's weekly shop seems a more than attractive prospect…and out of interest, how many of you already knew of the urban bee keeping on top of some of London's most famous shops and buildings?