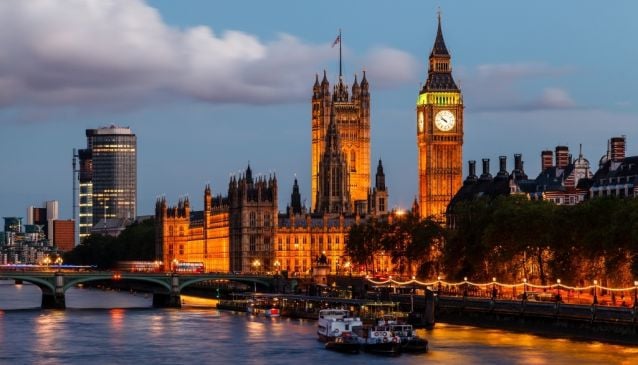 From London Sights to a Sussex Saxon Warrior
London
Our last name (Ayling) means we are descendants of the followers of King Aelle, a Saxon warrior...
London was a milestone. Two full months on the road, a third of the trip completed, our last stop in familiar territory.
As we touched down in Heathrow, we looked at the week very optimistically. It was a chance to enjoy the capital of the UK, handle some visa applications and trip planning with My Guide HQ, and to fulfill one of our more personal bucket list items: finding our family's roots.
Landmarks of London
From a filmmaking perspective, London wasn't easy to tackle. It's as massive as it is diverse, and we instantly recognized that we would not be able to cover it in its entirety with so many other things on our plate. So we cut right to the essentials and started with the landmarks of London.
For a day, we enjoyed being uber-tourists. We joined a tour and allowed ourselves be wheeled around to the most touristic places in the city: the soaring arches of Westminster Abbey, the iconic Houses of Parliament and Elizabeth Tower (often mistakenly called Big Ben, which is only the clock), and the Tower of London, one of the oldest standing buildings in London.
From there we hopped on a river cruise down the Thames, which turned out to be one of the best ways for us to get some incredible shots of the London skyline.
Rain on our Parade
We disembarked and headed for Buckingham Palace, but unfortunately the rain cancelled the changing of the Queen's Guards ceremony.
Rain is a constant companion of any traveler to London. Thankfully, there are plenty of rainy day options, and we ducked out of the tour and cut across town to the British Museum, one of the best collections of antiquities in the world. It houses an incredibly complete collection of artifacts from ancient Egypt, over 100,000 items from ancient Greece and Rome, and triple that number of relics from Mesopotamia.
While there is much of controversy about how this collection was assembled, it doesn't look like the Rosetta Stone, Elgin Marbles or any other priceless pieces are returning to their home countries anytime soon, making the British Museum the best place to see the world in an afternoon.
Following the vein of world-wandering exploration, we crossed town to visit the Royal Geographical Society, envisioning an afternoon spent sipping brandy and perusing vintage maps. Alas, entrance is restricted to members, and we soon found ourselves back on the curb.
Mega-view, Markets and a Master Class in Tea
The following morning we switched gears and soared 69 stories up the newest addition to London's Skyline: The Shard. The enormous glass edifice resembles a broken piece of glass and has sweeping 360 degree views of the city.
We lunched at the base of the building, under the overpasses at the Borough Market, one of the oldest food markets in London and a good place to grab some inexpensive and healthy local food.
Our last activity in London was a Tea Master Class at TeaSmith, in which we learned about the different varieties of tea and how to prepare the best cuppa you can. The secret? No more PG Tips!
Visa Applications: the Reality of Travel
In the midst of all this we submitted visa applications to Kazakhstan and sat down with My Guide to plan out the next leg of our trip: the Middle East, Africa, and Asia. For us, this will be a major departure from the relative familiarity of South America and Western Europe. It was time to get deeper.
Finding our Roots in Sussex
But first, we had a major bucket list item to tick off – a very personal one, at that. We set off to Sussex to trace our roots to our ancestral village.
Long story short, we Googled our name and discovered that our last name (Ayling) means we are descendants of the followers of King Aelle, a Saxon warrior who came to Britain in 477AD and established the Kingdom of Sussex. Furthermore, every Ayling in the world can trace their origins to a 15 mile section of the River Rother in South Downs National Park.
Fascinated by the prospect of finding our homeland, we rented a car and headed south to Sussex. We won't spoil the ending of this quest (you'll have to watch the vlog!) but we came away from the experience feeling a bit more grounded in this big world, but ready to continue our travels onwards.
We returned to London for a final round of drinks with My Guide, then packed our bags and flew east, to Istanbul.
Want to know what's next in store for Marko and Alex? Then keep an eye on our blog and tune in to BBBtv…